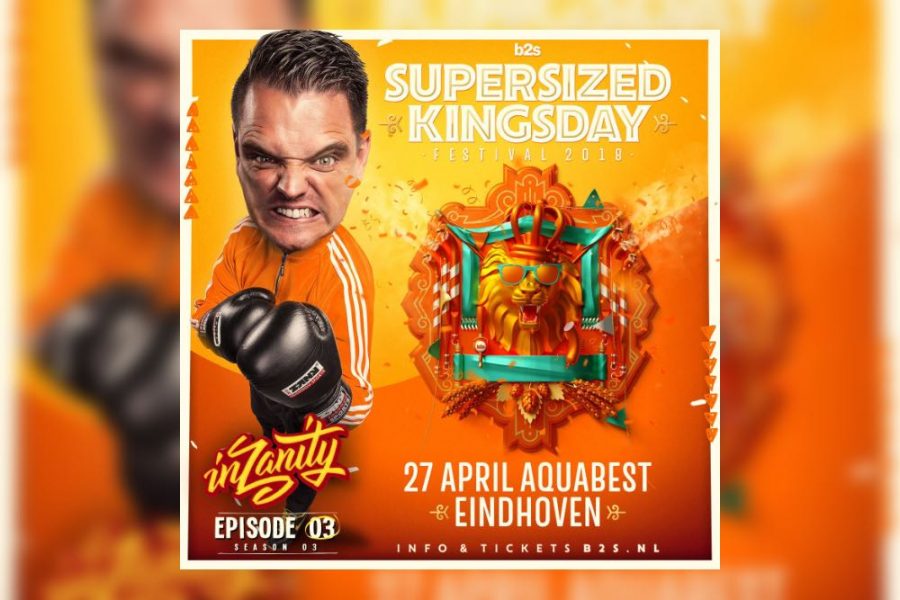 27 April barst het feest weer los in Nederland, want dan is het weer Koningsdag. Waar je ook heen gaat, alles zal traditie getrouw oranje gekleurd zijn. Wij gaan naar Aquabest want daar zal onder andere Koning Zany zijn eigen stage hosten tijdens Supersized Kingsday Festival, en speciaal hiervoor bereid hij jou voor met zijn Inzanity Kingsday Festival Special!
InZanity will be broadcasted on Q-dance radio every second Thursday of the month at 7PM (CET).
You can also find this podcast on Apple Music & Youtube!
inZanity S03E03 – Supersized Kingsday Festival Special
Kom alvast in de stemming voor Supersized Kingsday met Zany's InZanity Kingsday Festival Special!
Tracklist
01. DJ Isaac – Let There Be Hardstyle
02. Faizar & Avana – Reunified
03. Skyron ft. Ivan Talko – Jungle
04. Linka & Mondello – Rotor
05. Devin Wild & RVAGE – Just Me [inZanity Request]
06. Phrantic – Symmetry of Sound
07. Zany & Retrospect – Reality
08. Crystal Mad & Kutski – Higher
09. Bear Grillz – Drop That
10. Hot Butter – Popcorn (Malua Bootleg)
11. Digital Punk – Nothing Can Hold Us Back
12. Tweekacore x Darren Styles – Partystarter
13. Mark with a K & Warface ft. Jasmine McGuiness & DV8 Rocks – Radioactive
14. J. Balvin & Willy William – Mi Gente (Ruthless Remix)
15. Deepack – Unite
16. Crisis Era – Make Me Bounce
17. Hard Driver – DOPE
18. Dany BPM – A Million Dreams (Bootleg)
19. Jay Reeve – The Blackbird
20. Code Black – No Reality